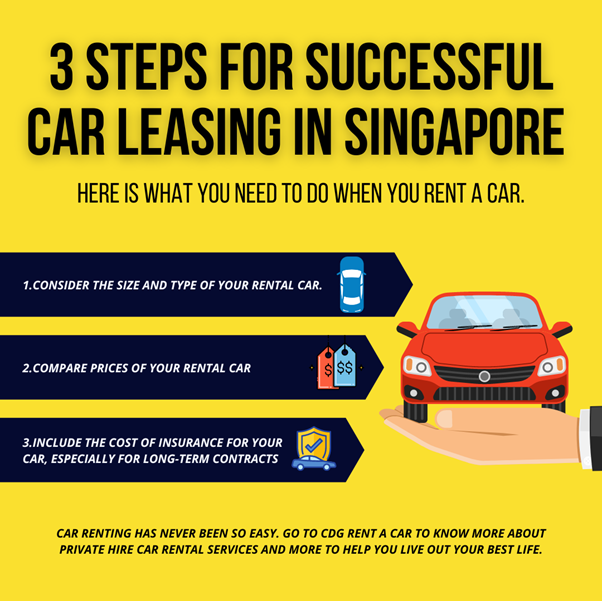 Singapore is an expensive country—and owning a car is not an exception to this rule. Car ownership might be many times higher than in other countries due to the discouragement of the government. It is a way to prevent traffic congestion. But if you really need one, then go for a car rental service in Singapore!
People rent cars in Singapore for many reasons. Tourists use them to safely navigate the streets of Singapore, while businessmen might rent cars for luxury travel options for their executives and VIPs. Meanwhile, some people need to rent cars for their daily lives because public transportation cannot cover their needs.
Here is what you need to do when you rent a car.
Consider the size and type of your rental car.
If you are a family of seven, for example, you will need to get a rental car big enough for all of you. A van or minibus is the right vehicle especially if you intend to go to destinations together. On the other hand, a sedan is good enough for an individual.
Compare prices of your rental car
Once you have settled on the right vehicle, look for companies that offer the vehicle for rent.
You can find many companies that provide car leasing services in Singapore. Do not go for the cheapest; examine the costs and ask for a price breakdown. There might be hidden charges you miss because you are not careful.
Include the cost of insurance for your car, especially for long-term contracts
Many companies offer insurance for rental cars but double-check the contract and ask your rental company to make sure. It can save you unnecessary costs.
Car renting has never been so easy. Go to CDG Rent A Car to know more about private hire car rental services and more to help you live out your best life.