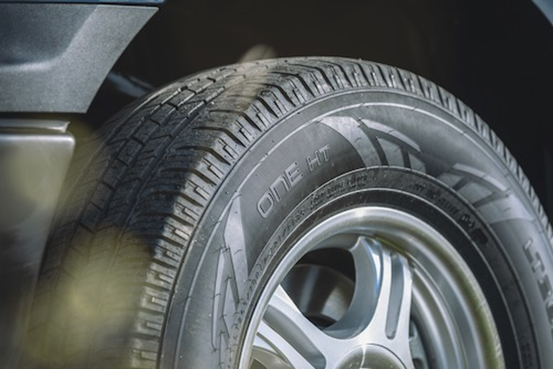 When you need new SUV all-season tires, you want to make sure that you get some premium SUV tires. There are many tire options to choose from depending on what type of performance you are looking at from your tires and your driving conditions. Nokian Tyres, the inventor of winter tires,is now producing all-season tires for the North American market. They are even producing them in their new factory in Dayton, Tennessee. They have also launched some new tires to complement their already great range of SUV tires for city or highway use and some durable ones for off-road use.
For durability,you have the Nokian Rockproof, which is the perfect tire for heavy off-road use. Theseare very durable tires that can be used by professionals and anyone who wants superb performance and durability in challenging off-road conditions. They have stone ejectors to ensure that the stones don't get stuck in the tread and damage the tires. The compound used in these is for mining tires, so it is built to last will make sure that you have a state-of-the-art tire. The sidewalls are aramid-reinforced so that they have bulletproof vest strength to prevent punctures from sharp rocks just as well as it will protect your tires from curb impacts in city traffic. Thesetiresare for those who want to ensure that they don't get stuck with tire problems regardless of driving conditions. 
Then you have the Nokian Tyres Oneand One HT and Nokian Rotiiva AT and Rotiiva AT Plus. The HT indicates Highway tread and the AT all-terrain. They are both great tires for SUVs. They also have aramid-reinforced sidewalls to provide excellent puncture resistanceand even offer protection from potholes.
The Nokian TyresOne is more for smooth asphalt roads. They have comfortable and stable handling, and they are good at handling varying weather conditions. They are made to fit most vehicles on the market. For their passenger car range, they are the first to offer pothole protection with their aramid-reinforced sidewalls. This is a durable and safe tire. 
The Nokian Tyres One HT are rugged tires that will be excellent on both asphalt roadsand back roads. These tires are for both light trucks and SUVs but were designed with light trucks in mind. They provide excellent grip, handling, and stability in most weather conditions and are extremely durable. In addition to the aramid-reinforced sidewalls, you can also get these with full aramid armor to protect also the tread.
Nokian Rotiiva AT and Rotiiva AT Plusif you also tend to do some light off-road driving. It also offers good durability even for heavier vehicles. It is a good tire for city use and some occasional off-road excursion.Go for the plus if you want extended durability. It is not close to the durability of the Nokian Rockproof but a much more versatile tire for people who still do their main driving in the city or on highways.
For more information regarding SUV tires, visit: https://www.nokiantires.com/