Loaded with tech features, luxury amenities, athletic look, powerful engine, etc. makes 2022 Audi Q7 a worthy SUV to buy. Audi has combined fun-driving aspects along with ample tech features and stylish design to ensure that people's purchasing this vehicle is worth every dollar. If you're looking to buy it, then reach Morgan Hill Audi dealership or if you're looking to know a bit more before making a decision check information given below.
Engine details
Powertrain available for the 2022 Q7 includes a four-cylinder turbocharged model that created 248 horsepower and another V6 3L turbocharged optional engine generates 335 ponies with the help of a hybrid 48-volt system. It takes around 5 seconds for this car to reach 0-60 mph making it slightly faster than most of its competitors.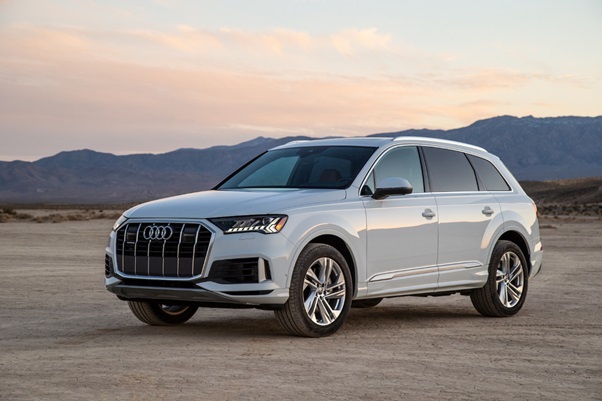 Also, this vehicle is equipped with 21-inch wheels that offer a sport wagon aspect to it. In addition, optional adjustable air suspension is paired with 4-wheel steering agility making this car quite fun to drive even on back roads. A smooth and refined ride is what an individual can expect from this automobile.
Cabin specs
Contemporary minimalistic design loaded with features is how Audi styled this vehicle. The build quality and comfort provided by this vehicle are excellent. Stunning design and materials are this interior's highlight. In addition, people praise its comfortable seating with ample adjustability and support aspect along with control layout is considered intelligent by experts.
Even the standard versions are fitted with upscale features, which keeps improving colossally when upgrading to the highest variants. As is the case for SUVs with three rows, there isn't much room available behind its third-row but folding all seats will allow people to haul 25 carry-ons without any hassle. Such space is something not very rival of Q7 can offer.
Infotainment features and connectivity
There is a default infotainment 10.1-inch touchscreen available along with another 8.6-inch positioned below. It helps in adjusting vehicle settings, climate control, etc. This new touchscreen system is a delight for all as it is user-friendly and highly responsive to inputs. Other features consist of digitized gauge display, Wi-Fi 4G LTE, Android Auto/Apple CarPlay integration, Bang and Olufsen 23-speaker stereo and more. More details are available at Audi dealership Morgan Hill!
Price tag
5 variants are available for people to select from. The base model is a Premium 45 starting from $57,995. The remaining four option are Premium Plus 45 available at $60,645, Premium 55 at $62,295, Premium Plus 55 at $65,895, and Prestige 55 at $73,995.
Among these versions, if budget is not an issue, then always opt for the top-tier option Prestige 55. However, the Premium and Premium Plus 55 variants are also quite good and loaded with tech and luxury features that anyone would enjoy.
The 2022 Audi Q7's engine, interior styling, and more make it a worthy SUV to purchase. It is quite reasonably priced when compared with luxury SUVs and provides people with features that hardly any competitor can offer to their clients. Thus, choose a trim quickly and book it from a dealer for the earliest possible delivery.