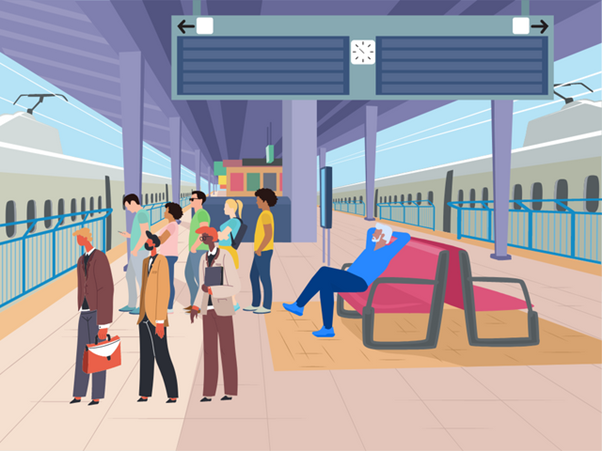 Travellers and daily commuters know the struggles of using public transportation during rush hour. Waiting in long queues and squeezing yourself into the crown can stress you out! And some of them want to escape this ordeal when going home from work or running errands. However, not all people are willing to buy a car because of the high price, and due to this financial dilemma, some decided to try car rental in Singapore.
Renting a vehicle can indeed give you more benefits than owning a car. For instance, you don't need to pay the maintenance fee because you can return it when you don't need to use it. You can also pick a wide array of car models to use!
With these promising benefits, people will naturally try to rent a car but don't expect everything to be smooth immediately. There are problems and hindrances that you might encounter along the way. It is because of the typical car rental mistakes most first-timers make. If you want to avoid this, better continue reading the article to learn what you need to avoid.
What are the Benefits of Car Rental?
The section will give you a short review of the benefits of car rental in Singapore. This way, you will know what to expect once you prevent common mistakes. Take some notes to learn more about the benefits you can gain from renting a vehicle.
Easier to Navigate the City –With a vehicle rental company, you can use a car to help you navigate the city. You can install Google maps and follow the route. That's it, and you can discover more places and find your new favourites!
Yes, It Can Be Cheaper – Buying a car can be an expensive thing to achieve. For this reason, some people tend to choose public transport. But luckily, there is now a car rental in Singapore that is cheaper and more efficient.
No Need to Carry Heavy Luggages –Going to the airport can be a hassle, especially if you have heavy luggage. You won't need to carry all these bags with a rented vehicle because you can put the luggage inside the car trunk.
No More Waiting Time – No one likes to travel during rush hour because they have to wait in line to buy tickets and get inside the train station. Luckily, with your rented car, you can go anytime you want without waiting for your turn.
Door to Door Transportation – When using public transportation, you might need to walk from one street to another. Luckily, with car rental in Singapore, you can have a door to door transportation for a more convenient way of going home.
You can achieve these benefits if you learn the common rental mistakes you should prevent! So, continue reading before partnering with a car rental company in Singapore.
5 Common Car Rental Mistakes You Need to Avoid
It is beneficial to rent a car, but you can only achieve this by learning to avoid car rental mistakes that can affect your experience. If this is your first time renting from a car rental company, the article is the right guide! Here are the car rental common mistakes you must avoid.
1)  Avoid Paying for Unnecessary Extras
When renting a car, you will have extras, like GPS, navigation devices, children's seats, and even speakers. All these may be unnecessary to your travels, and you can provide these for yourself. Instead of paying for the extras, why not try to bring your items to avoid additional fees? After all, the best car rental company in Singapore will also help you budget your money.
You can also look for a car rental that will change the minimum fees for extras if you need them. The best way is to research different car rental companies to learn the best company for your next travels.
2)  Lack of Research
Another mistake that first-time renters make is the lack of research. They will partner with any car rental company because of not much information about the good qualities. So, as a first-timer, you have to read more information online and visit the website of different car rental companies. In doing so, you'll be able to pick the right choice.
The characteristics of the best car rental company are reliable, trustworthy, giving enough information, and providing excellent customer service. They should have these qualities before partnering with them.
3)  Not Taking Advantage of Rewards
When partnering with a vehicle rental company, you must not forget to take advantage of the rewards and other perks. You can take advantage of a first-time discount fee or loyalty card perks. Perhaps, they can provide you with fees that can cover driver service. You might need to pay a higher price if you miss these out.
You can subscribe to their email updates and visit their websites for more information if you want to be updated. You can also follow them on social media to see updates about the available rewards.
4)  Pairing Bluetooth with the Car's system
You can pair your phone with the car's system to play your choice of music or use the GPS. However, it can risk your contact details and the information on your phone list. With your car rental, be careful not to risk your private information as it can pose a risk to your safety. If you do this, future car renters may get into your data and cause damage to your public reputation.If this happens, talk to the vehicle rental company and ask if they can remove your details from the car's system.
5)  Skipping Test Drive
Test drive is essential because you will know if there are defects in the car. It can be a safety precaution that can ensure you will be secure while driving. Ask the car rental company if they can allow you to drive the car to familiarise yourself with the system and the control manuals.
Have a convenient and stress-free public commute with Edmund Vehicle Rental, a car rental company in Singapore. You can also visit their website to learn more about their vehicle services.