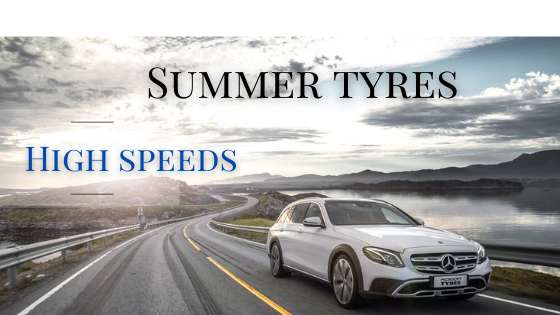 When choosing car tyres for an electric car or hybrid, you need to know the main differences between an electric or hybrid versus a combustion engine car. Electric cars and hybrid have a lot of battery packs to power them for a long distance. The battery packsmake them heavier than a traditional car running on gasoline, which are less dependent on distance due to the many gasoline stations. With a heavy vehicle, you needexcellent grip to reduce the braking distance so that you can easily avoid accidents. The wet grip and traction remain important during the summer so that when you have sudden heavy summer rains, the risk of aquaplaning can be avoided.
The number one reason for accidents during the summer is aquaplaning, often caused by high speed or worn-out tyres. At the same time, the whole reason for driving an electric or hybrid car is to leave a smaller ecological footprint. This is why choosing Nokian Tyres is an eco-friendly choice. They are produced environmentally and have low rolling resistance to decrease the amount of energy needed for each trip. Thereby extending the distance that an electric car can travel on each charge.
When investing in new tyres for your electric car, it is important to consider the difference between them and a traditional car. The main difference is the additional weight due to the battery packs, rendering them slower to stop. The Nokian iLine is a premium summer tyre withan excellent grip, especially a wet grip, to assure proper braking, and it is recommended for hybrid or electric cars. The Nokian iLine also offers new technologies like a new modulus tread compound to deliver a smooth and sporty ride.
The summer tyres can be used for the whole year in areas that don't have any winter conditions, and they perform better during the summer than all-season tyres that also can be used all year round, but these are also approved for winter use. If you don't need winter protection, then the summer tyres are better. If you do, then you can choose between complementing them with winter tyres or then choose the all-season tyres.
When choosing high-quality summer tyres, you need to make the difference between driving a hybrid or electric car into account. You need to ensure that the tyres you purchase are recommended for this use and that they can handle the higher load and wear associated with electric vehicles. You also need to rotate the tyres more frequently to ensure that you even out any differences in wear between the tyres. Safe driving during the summer driving requires a good quality tyre with a minimum of 4 millimetres of the tread to protect against aquaplaning, which can be a serious problem during heavy summer rain. The use of premium tyres that have proven performance both in dry and wet conditions is important, and also that the tyres are recommended for use on electric vehicles.
For more information regarding tyres for electric cars or hybrids, visit: https://www.nokiantyres.com/