2021 Chevrolet Camaro comes with ample of additional features that make this iconic vehicle even more impressive to its potential buyers. Some changes made are subtle, while other can be easily noticed by people. If you want your hands on the steering wheel of the new Camaro, then you need to visit Greenville Chevrolet dealer to book one for yourself. However, look at the changes and other details first!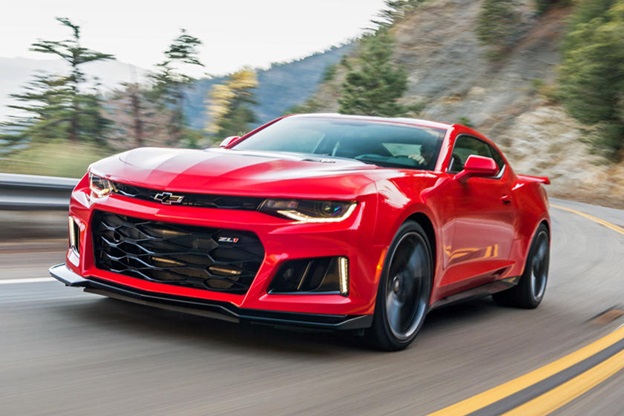 2021 Chevrolet Camaro's Changes
One of the most noticeable changes made is that Chevy is now offering numerous color schemes that weren't available before. One of the colors added to the list is Wild Cherry; the glossy reddish aspect makes the Camaro even more attractive to all. However, to opt for this paintjob, one will have to splurge some additional cost. Moreover, two other colors that have been removes from the list include Garnet Red and metallic Rally Green.
Each Camaro now has wireless smartphone integration, Android Auto as well as Apple CarPlay as a standard feature irrespective of the trim one purchases. It means that people nowadays can enjoy unlimited streaming content through this vehicle's infotainment system without worrying about plugging in cables.
Another change which is quite essential was made to the powertrain. 1LE package, which is track oriented now comes with automatic ten-speed transmission on SS models that are powered by V8 engine. When compared with its earlier generations, except two trims, all other 1LEs' only option was a manual 6-speed and this is a massive change that has been implanted according to all Camaro fans.
These are the noticeable changes that people should know about. However, if you are looking to get all the details about aforementioned changes along with other subtle changes then you should get in touch with Chevrolet Greenville dealership quickly. These people would be the ideal option who can offer more details about changes in the 2021 Chevrolet Camaro.
Some other notable specs
Though, the four cylinder option isn't particularly slow, if you are buying a Camaro you should always go for the trims with V6 or V8 powertrain. The V-series comes with ample horsepower and torque that makes it ideal for everyday using purpose as well as track ready whenever required. Hence, when purchasing this car, you need to determine which powertrain you desire to have and book accordingly.
Also, it interior is created with quality materials and gets better with higher end trims. Ample space and remarkable design makes the interior better than its ancestors. Head-up display, ambient lighting, etc. are just some of the features that are not available in numerous rivals of Camaro.
Lastly, its price starts from $26,200 but opting for better versions can lead the price as high as $43,700 for the 2SS model. However, if these feel higher than what you plan on spending, never go below 1SS trim which costs $38,700 approximately. Any trim below this will not offer you the Camaro experience that every driver who owns the 1SS or 2SS feels. Hence, always choice either of these two variants!